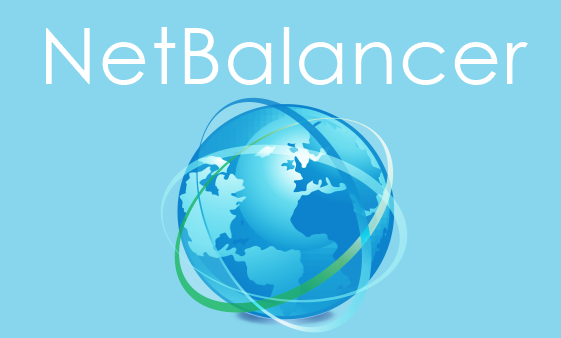 SeriousBit NetBalancer is a handy application designed to monitor the network activity of a computer, as well as assign restrictions on the use of the Internet channel by individual programs. The program will be especially useful to owners of a slow network connection. For example, NetBalancer allows you to eliminate the possibility of such a situation: you launch a browser and try to load a web page, but you encounter insufficient connection speed due to the fact that the antivirus has started downloading updates for the virus database. The program allows you to simply prioritize, as well as limit traffic according to various parameters. Rules are created both for each program individually and for a group of applications.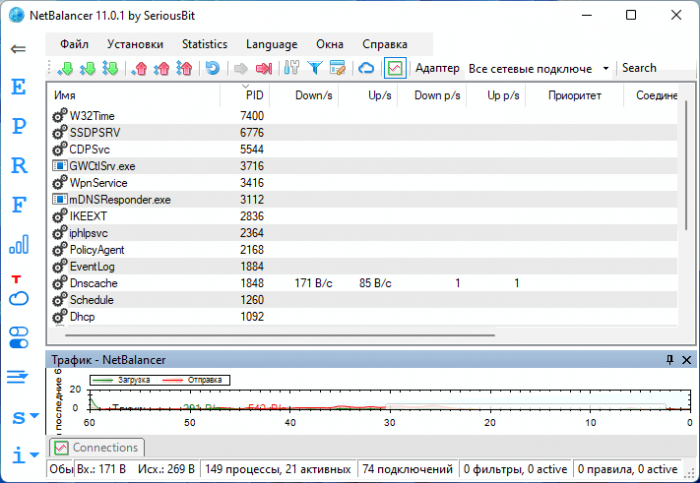 NetBalancer allows you to limit network traffic globally for the entire system, including separately for receiving and uploading. An icon with current traffic indicators is shown in the system tray, which is very convenient if you need to track data in real time. Thanks to the built-in scheduler, rules can be applied on a schedule.
Main features:
• Setting rules for any receiving and/or sending process.
• Management of priorities and limits for each network adapter separately.
• Setting the connection speed limit for sending or receiving.
• Set network activity priorities (high, low, or normal).
• Automatic loading of priorities and restrictions from a file located in the network.
• Automatic loading of rules from a file located on the network.
• Synchronization of a group of computers in the local network.
• Password protection of all parameters and priorities to prevent unauthorized changes.
• Allow the user to completely block traffic.
• Provides the ability to quickly and efficiently manage certain processes.
• Collects statistics for each process.
• A complete list of all connections currently open is displayed.
• View total system traffic as a graph.
• Displays the amount of transferred data in the tray.
• It is possible to set traffic limits for those personal computers that are part of the local network.
• Built-in support for 64-bit systems for better performance.
• Full IPv6 support.
OS: Windows 7/8/10/11 Download NetBalancer 11.2.1.3390 (28.6 MB):
OS: Windows 11, Windows 10, Windows 8/ 8.1, Windows 7, Vista, XP Download NetBalancer 10.6.1.3129 (7.9 MB):
Download Now
Click on the image below the arrows and it will download automatically
↓↓↓↓↓↓↓↓↓↓↓↓↓↓↓↓↓↓↓↓↓↓↓↓↓↓