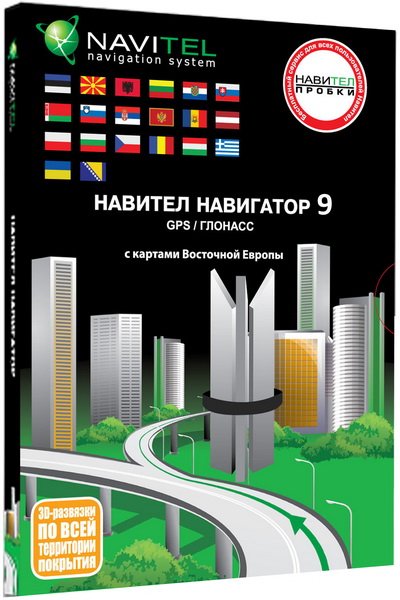 Navitel Navigator is the best navigation app for Android smartphones and tablets. You will be provided with a lot of different data for the exact and optimal completion of your route and more, wherever you are, even in the smallest cities and towns.
Advantages:
• Modern user-friendly interface
• Offline maps. To work with the program and maps, you do not need the Internet: savings in roaming and independence from the quality of communication in the regions
• Navigation maps with a high level of detail
• Voice search
• Easy and convenient search for POIs by category
• Visual and sound prompts along the route
• Information about radars, cameras and traffic restrictions
• HUD (Head-Up Display)
• Navigation maps of 67 countries and territories of the world are available.
Features:
• Fast routing. Instant calculation and construction of a route of any length and complexity.
• 3 alternative routes with distance and travel time.
• Navitel.Traffic. Information about traffic jams in real time throughout the maps.
• Navitel.Events. Accidents, road works, speed cameras and other incidents marked on the map by the users of the program.
• Purchases from the program menu. Purchasing new map packs and updating already purchased ones through the Maps section in the main menu.
• SpeedCam warnings. Information about radars, video recording cameras and road restrictions
• 3D Cartography. 3D maps with support for textures and building heights.
• 3D interchanges. Display of multi-level interchanges in 3D mode.
• Road lanes. Route calculation taking into account multi-lane traffic and visual cues when driving along the route.
• Multilanguage. Support for interface and voice prompts in several languages.
• Voice prompts along the route,
• Freight graph: building routes taking into account road signs for cars from 3.5 – 40+ tons, with the ability to customize the parameters of your vehicle and get a route that is relevant for a particular truck.
• Unlimited number of points when building a route. Convenient route planning with an unlimited number of destinations.
• Ability to adapt the program interface and change the map display mode for yourself.
• Multitouch support.
• Support for two navigation systems – GLONASS and GPS.
Description of versions:
• Full – version for all screen resolutions
• Normal (smartphones) – version for WQVGA400, HVGA, WVGA
• Large (tablets) – version for WVGA800
• xLarge – version for WXGA and higher
• Small – version for QVGA, VGA
• RePack – version that should be used for installation in case of lack of memory + skins xlarge, large, normal, small
Remedy: cured
OS: Android 4.4 and higher
Interface language: Russian, Ukrainian, English, Turkish, German and others Download Navitel Navigator | Navitel Navigator 9.13.73 Full for Q1 2023 maps (73.7 MB):
Download Speedcams for Q1 Maps 2023 (34 MB):
Download Now
Click on the image below the arrows and it will download automatically
↓↓↓↓↓↓↓↓↓↓↓↓↓↓↓↓↓↓↓↓↓↓↓↓↓↓