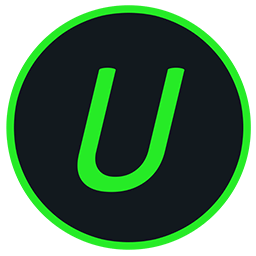 Multilingual, registered regular and portable versions in one installer.
IObit Uninstaller Pro – helps you quickly and effortlessly remove unnecessary programs and folders from your computer. Where the built-in clumsy "Add or Remove Programs" dialog does not cope with the task assigned to it, IObit Uninstaller takes over, effectively doing its job. Moreover, it is a utility for uninstalling programs that does not require installation itself. Unlike many other app uninstallers, IObit Uninstaller allows you to uninstall any app and all of its files without installing it.
Program features:
• Simple and advanced uninstallation
Simple uninstallation works in a similar way to the standard "Add or Remove Programs" dialog, and advanced uninstallation also scans the Windows registry and hard drive, removing all traces left in the system.
• Improved option "Deep Scan"
Now the option "Deep Scan" performs an even deeper and safer scan, especially the traces left in the registry.
• Batch uninstall
Uninstall multiple applications at once with one click.
• Search for unwanted programs using the "Forced Removal" tool
You can now search for the program name in the Forced Uninstall tool and uninstall without closing the results window.
• Remove toolbars with one click
Tired of countless toolbars in your browser? We offer the simplest and most effective solution.
• Added "Don't create a restore point" option
Now you can disable the "Create a restore point before uninstalling" option in the advanced uninstallation mode.
• Multi-language support
• Easy-to-use program
The program does not require computer knowledge, just download and run it to remove all unnecessary programs
RePack's features:
Type:
 installation | unpacking.
Languages:
 ML.
Cut:
 nothing.
Activation:
 completed.
Command line switches:
• Silent installation of the Russian version: /S / I
• Silent unpacking of the portable version: /S /P
• It is also possible to select a directory for installation: After all the switches, add /D=%path% Example: installation_file.exe /S /I /D=C:\Program
Changes in version 12.3:
– Install Monitor supports more installation file formats, including MSI files
– Added BypassIO support for Win11 to improve file reading
– Improved scanning algorithms to detect and clean up more file leftovers
– Fixed a random bug that caused the automonitor to could not track 64-bit installation package
– Fixed occasional update failure in software update function
– Fixed all known bugs
OS: Windows 7/8/8.1/10/11 Download IObit Uninstaller Pro 12.3.0.9 (29.56 MB):
Download Now
Click on the image below the arrows and it will download automatically
↓↓↓↓↓↓↓↓↓↓↓↓↓↓↓↓↓↓↓↓↓↓↓↓↓↓