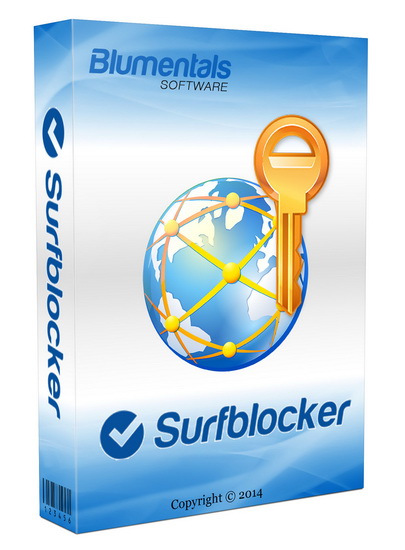 Blumentals Surfblocker is an Internet access control software. With Surfblocker, you can easily restrict Internet access at certain times or on demand, block websites, programs that access the Internet, password protect Internet connections, etc.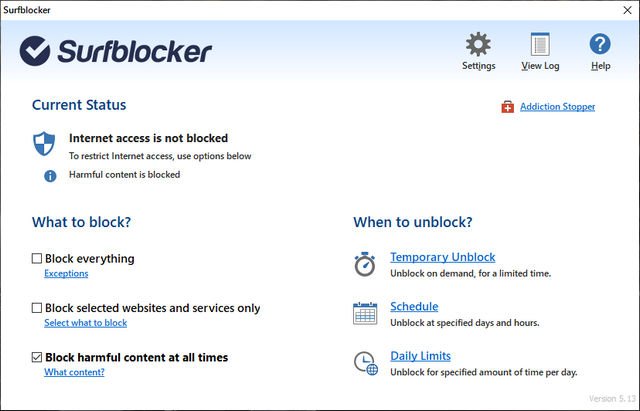 For example, you can only allow email and work or view certain websites. You can also password protect your Internet connection or set it to automatically turn off after a specified time. And of course, you can also block harmful and dangerous content automatically.
Key features:
Internet access restriction. Restrict Internet access completely or partially, choose what and when to allow.

Block certain websites. It's easy to block access to certain websites while allowing everything else.

Limit the time you use the Internet. Allow Internet access for a specific amount of time.

Internet protection password. Internet connection protection password to prevent unauthorized access.

Allow certain websites. Allow selected sites while blocking everything else.

Internet access schedule. Specify when to allow and when to restrict Internet access.

One click enable or disable the Internet. Turn the Internet on or off with the click of a button.

Block harmful content. Blocking harmful and dangerous content automatically.

Internet usage quotas. Specify how long Internet access can be used each day.
OS: Windows 11/10 Download Blumentals Surfblocker 5.14.0.64 (16 MB):
OS: Windows 10, Windows 8/ 8.1, Windows 7. Download Blumentals Surfblocker 5.12.0.62 (15.8 MB):
Download Now
Click on the image below the arrows and it will download automatically
↓↓↓↓↓↓↓↓↓↓↓↓↓↓↓↓↓↓↓↓↓↓↓↓↓↓