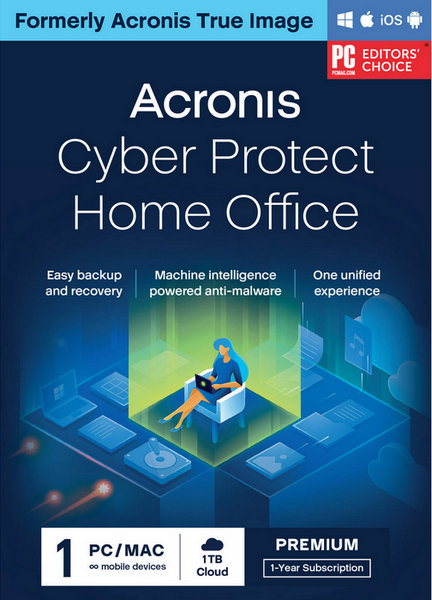 Acronis True Image got a new name this year, since September 2021, the world's best personal cyber protection solution is called Acronis Cyber ​​Protect Home Office . This new name is in line with what the experts have created and for whom—comprehensive cyber protection for the working-from-home parent, the IT professional, the remote student, the freelancer who works remotely, and other home office users.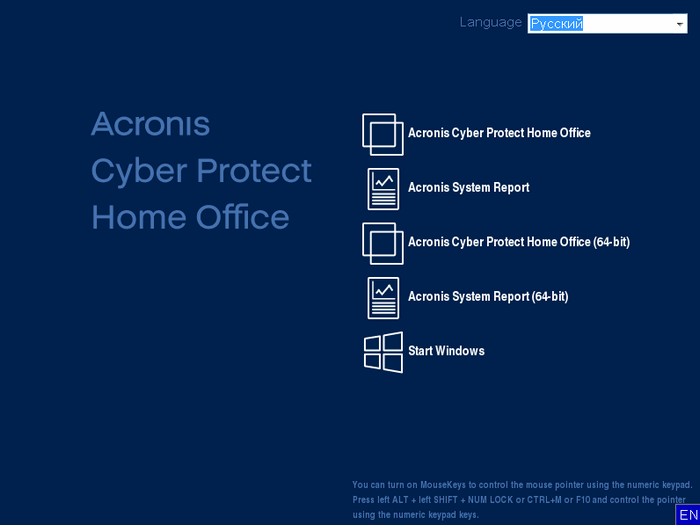 Acronis Cyber ​​Protect is a comprehensive cyber protection solution that combines data protection and cyber security features. It provides an innovative combination of the following features:
Proactive Defense:

 Vulnerability Assessment and Patch Management; predictive analysis of the state of the hard drive based on machine learning technologies; removing malware from backups; avoiding recurring infections.

Active Protection:

 Continuous Data Protection (CDP), ransomware and malware protection; self-defense.

Reciprocal Protection:

 Full Image/File Level Backup and Restore; instant recovery of virtual machines; creation of backup copies for forensic examinations.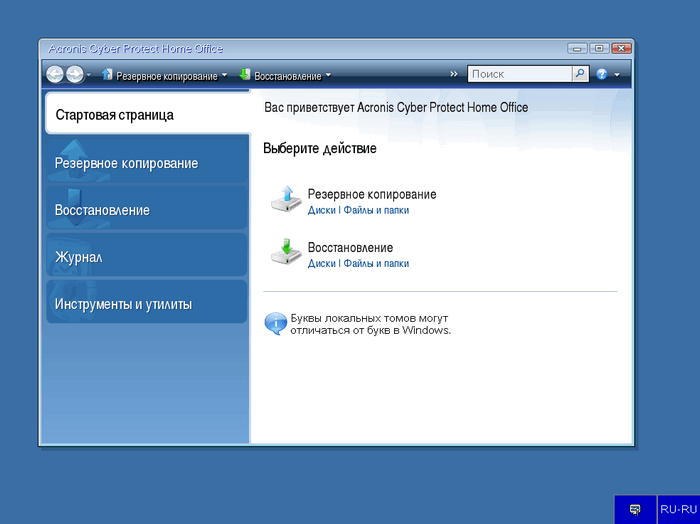 Key features of Acronis Cyber ​​Protect:
Backup and restore. Backup and restore of physical machines, virtual machines and applications.

Emergency recovery. Protect your on-premises environment in the event of a disaster by running replicas of machines in the cloud and switching workloads to cloud servers.

Malware protection and web protection. Protect machines from all the latest malware threats, prevent malicious file downloads, and block access to suspicious web resources.

Automatic machine detection. Automatic registration of a large number of machines and installation of the protection agent and additional components.

Vulnerability assessment. Scan operating systems and programs for vulnerabilities.

Patch management. Confirm patches automatically or manually, schedule patch installs or run them on demand, set flexible restart options and maintenance windows, use phased deployments.

Disk health monitoring. Monitor the health of hard drives and prevent their unexpected failure.

Remote management and support. Connect to machines and control them remotely.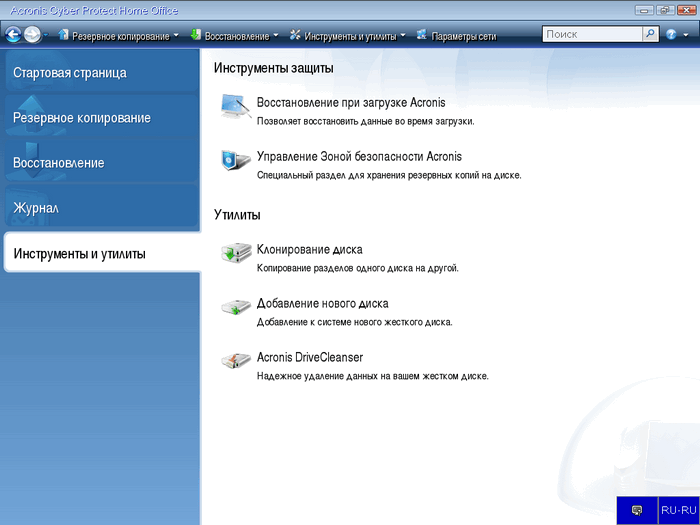 Innovative data protection scenarios:
Continuous Data Protection (CDP). Eliminate even the smallest loss of data in the main applications.

Reliable patching. Automatically back up machines before applying any patches to them so that you can rollback immediately (if necessary).

Better protection with fewer resources. Offload the system and provide more advanced scanning and vulnerability assessment in the central data store, including the cloud.

Backup copies for forensic examinations. Include electronic evidence in your backups to simplify and speed up investigations.




Data protection card. Track file protection status with unstructured data classification, reporting, and analytics.

Safe recovery. Integrate anti-malware updates and patches into your recovery process.

Intelligent protection plan. Automatically configure patching, scanning, and backup based on alerts from Cyber ​​Protection Operations Center.

Global and local whitelists. Create whitelists based on backups to improve heuristics and avoid false positives.
OS: Windows 10 / 8.1/ 7 SP1 / Home Server 2011 Download Acronis Cyber ​​Protect Home Office Build 40278 (645.73 MB):
Download Now
Click on the image below the arrows and it will download automatically
↓↓↓↓↓↓↓↓↓↓↓↓↓↓↓↓↓↓↓↓↓↓↓↓↓↓