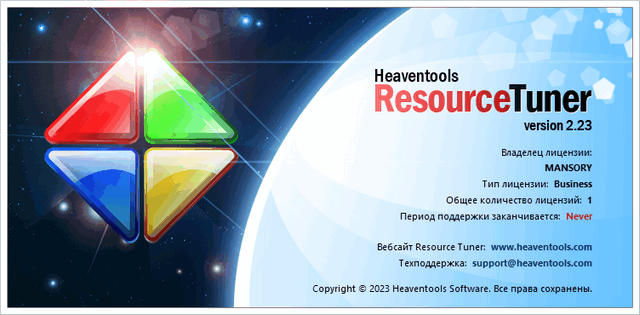 Resource Tuner is a program for viewing, editing, replacing and extracting resources of executable files, i.e. all those elements that form the visual graphical interface of applications running under Windows: icons, lines, images, sounds, dialogs, menus and much more.
The program allows you to make changes to the appearance of applications without interfering with their source code, since the resources in the file are stored separately from the code. The art of modifying resources with Resource Tuner is open to users of all skill levels, even those who have never programmed before.
Discover the amazing features of our Resource Editor. You will learn how to open Windows executable files and how to edit those elements of programs that are usually hidden from ordinary editors. Resource Tuner supports any type of resource, can open files packed with UPX, and has a simple and intuitive interface.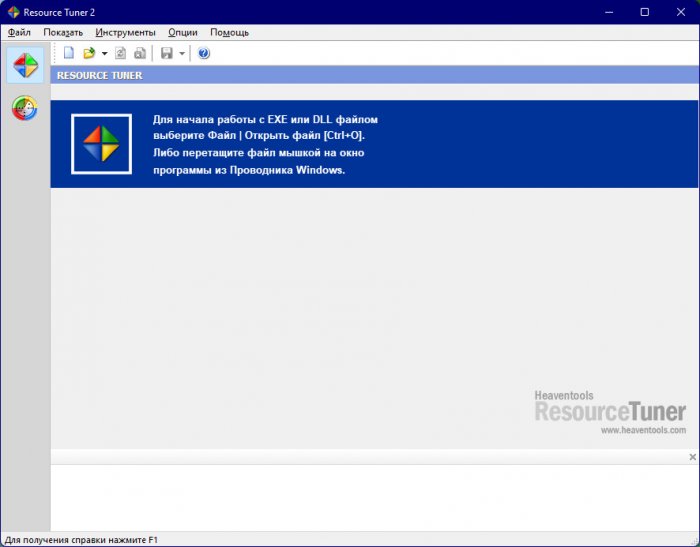 With Resource Tuner you can:
• View any type of resource contained in a file.
• Make author's rebranding of visual design.
• Edit dialog messages, customize menus.
• Translate and localize programs into Russian.
• Save to disk found in the file icons, images, sounds and strings.
• Apply new Windows visual styles to old programs.
• Specify the security level required by the application under Windows Vista, 7, 8, and 10.
• Automatically decompress and open files compressed with the UPX packer.
Additional features:
• Automatic resource optimization and error correction when opening a file.
• Manifest wizard to add UAC manifests specifying the required privilege level to run the application under Windows Vista, 7, 8 and 10.
• Extensibility through support for custom plugins to perform any action while opening a file.
• Unique ability to edit properties of elements on Delphi forms in PE files created in Delphi or C++ Builder.
Changes:
Resource editor:
• Support for the .MUN file extension.
• Improved detection of files with non-standard PE headers and modified MS-DOS stubs.
• Added support for Windows 11 platform in the Manifest Wizard.
• Bugfix: The File Scanner module gave an incorrect format error on some resources in files.
• Added the Korean translation.
• Other minor improvements.
UPX Unpacker plug-in:
• Now supports UPX v4.02.
• Minor improvements.
OS: Windows 11, Windows 10, Windows 8/ 8.1, Windows 7, Vista, XP Download Heaventools Resource Tuner 2.23 (6 MB):
Download Now
Click on the image below the arrows and it will download automatically
↓↓↓↓↓↓↓↓↓↓↓↓↓↓↓↓↓↓↓↓↓↓↓↓↓↓