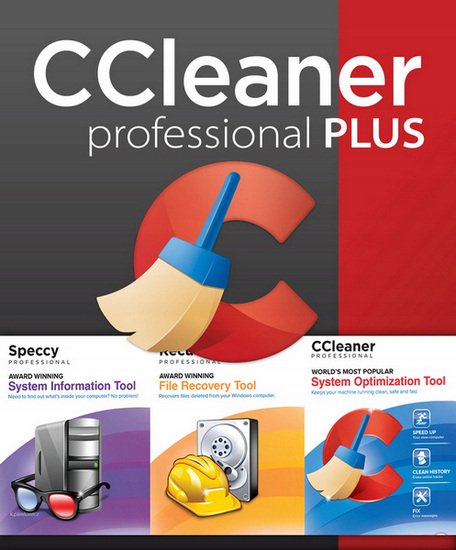 Piriform CCleaner Professional Plus is a selection of the latest versions of Piriform Software's programs, combined into a common shell, that will help you make your computer faster, more secure and ensure its stable and confidential operation. The assembly includes: CCleaner, Recuva, Speccy.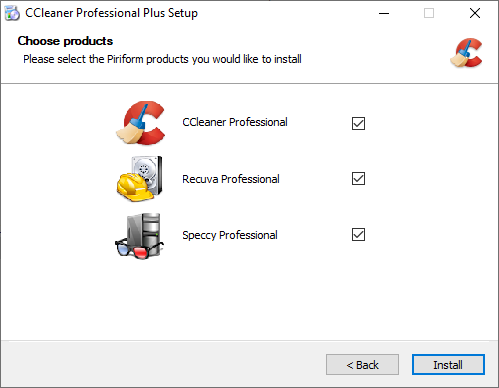 Assembly composition:
• CCleaner 6.12 Professional (x64)
• Recuva 1.53 Professional
• Speccy 1.32 Professional
CCleaner is an application for system optimization and user security. Removes unused and temporary files, making Windows run faster and freeing up hard drive space.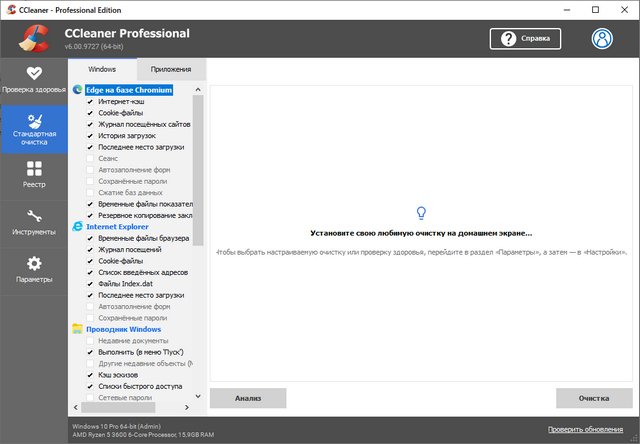 Features:
• Remove traces of Internet surfing. Deletes browsing history, cookies, temporary files and download history in all popular browsers – Internet Explorer, Opera, Firefox, Google Chrome, Safari.
• Removing traces of work in Windows. Clipboard, Windows temporary and log files, Recent Documents List (in Start Menu), Search History, Recycle Bin Files, Memory Dumps, Prefetch stale data in Windows XP.
• Cleaning data from other programs. CCleaner also cleans temporary files and lists of recently opened files of other programs, such as: Media Player, Safari, eMule, Kazaa, Google Toolbar, Netscape, MS Office, Nero, Adobe Acrobat, WinRAR, WinAce, WinZip and others…
• Cleaning and optimization of the registry. The registry cleaner built into the program allows you to diagnose by identifying problems and identifying unused entries. Removes unused file extensions, ActiveX controls, ClassID, ProgID, shared DLLs, references to deleted fonts, help files, icons, invalid shortcuts and more.
• Using CCleaner is safe for the system. This program is designed to be easy and safe to use. CCleaner contains several levels of verification, so you can be absolutely sure not to delete any information necessary for the system to work.
• Another useful feature is the complete erasing of files. CCleaner also has the function of completely deleting files from a disk with several overwriting cycles, which does not allow you to restore them in any way.
Recuva is a program for recovering deleted files. Recuva is able to quickly scan the selected partition of the hard drive in search of deleted files, displaying all found files in the form of a list or directory tree. The list mode shows the status of the deleted file, which makes it possible to estimate the likelihood of its complete recovery. This utility is useful not only for recovering lost files from your hard drive, but can also help you recover deleted files from digital cameras and MP3 players. There is a possibility to search for a particular remote file by its name.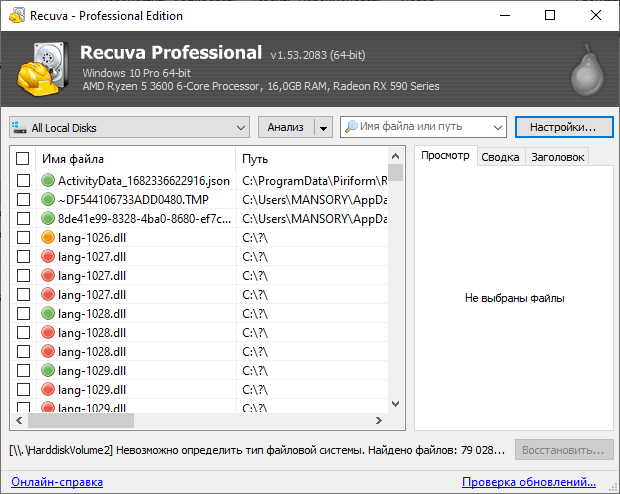 Key features of Recuva:
• Recover deleted files.
• Working with FAT32 and NTFS file systems.
• Very fast scanning of hard disk partitions.
• Displaying the status of a deleted file to assess the likelihood of its complete recovery.
• Supports connected devices such as USB flash, MP3 players and digital cameras.
• Ability to search for a specific remote file.
• Stylish, simple and convenient user interface.
• Multilingual support, including Russian.
• Free (does not contain spyware or adware).
Speccy– a program for analyzing the hardware and software of a computer. Speccy displays information about the operating system and the characteristics of the installed hardware. With the help of the program, the user will be able to find out the version of the operating system, detailed information about the processor, operating memory, hard drive, motherboard, video card, etc. In addition, the temperature indicators of the processor and video card, as well as the operating frequency of RAM and processor bus speed are displayed.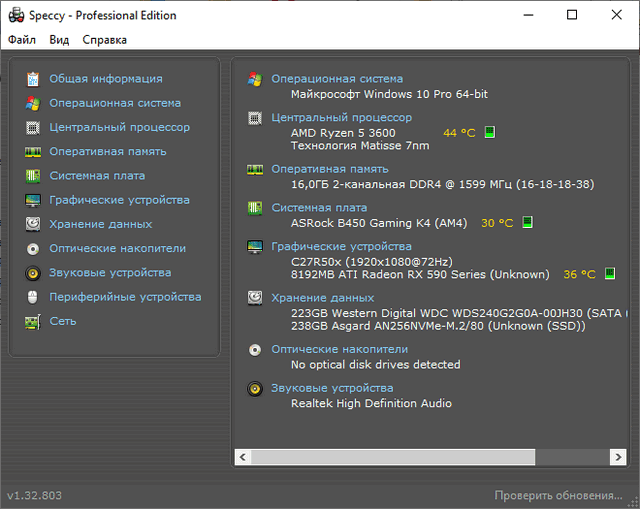 The Speccy utility provides detailed information about:
• Processor (name, brand, model, threads, family, etc.).
• Hard drives (manufacturer, interface, capacity, file system, etc.).
• RAM (name, manufacturer, type, volume, channels, frequency, etc.).
• Graphic card (name, current resolution, working resolution, status, issue date, etc.).
• Operating system (name, installation date, serial number).
OS: Windows 11, 10, 8.1, 8, 7, Vista and XP Download CCleaner Professional Plus 6.12 (64.1 MB):
Download portable program CCleaner Professional Plus 6.12 (61.9 MB):
Download Now
Click on the image below the arrows and it will download automatically
↓↓↓↓↓↓↓↓↓↓↓↓↓↓↓↓↓↓↓↓↓↓↓↓↓↓