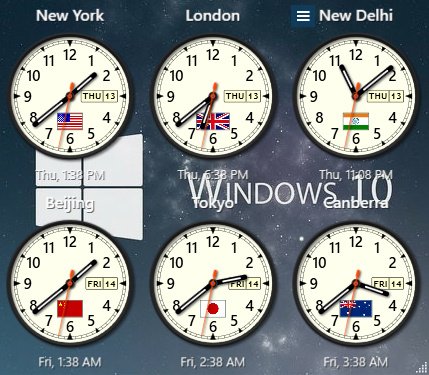 Do you have friends, relatives or business partners in different time zones around the world? Is it important for you to always know the exact time in a foreign country or in another time zone? Is working with different time zones important to your work as a manager, broker, trader or your personal life? Then you need a world clock desktop program – Sharp World Clock!
Features:
• The clock can be undocked from the main window (and docked again later)
• You no longer need to update daylight saving time rules – Windows time zone information is applied
• The clock can float freely – no more background! Background and dial transparency can be adjusted separately
• Different clock hands (9 styles for each hour/minute and second hands)
• User-definable presets in design configuration – edit existing designs and add your own
• Editable resizable numbers on analog watch faces (you no longer need to use background images if you need numbers)
• Resizable country flags on watch faces
• New calculator time zones with an intuitive appointment scheduler
• Unlimited single/countdown/daily/weekly/monthly/yearly/periodic alarms
• Separate (optional) date stamp in addition to the timestamp
• Speak time and read aloud messages in the alarm center. .. and much more!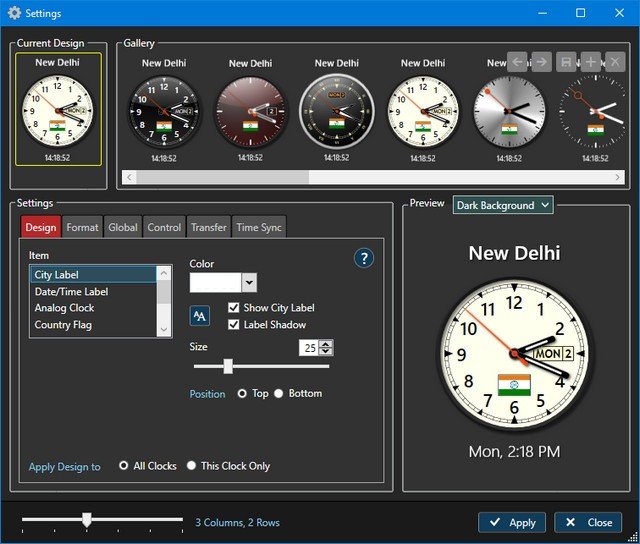 OS: Windows 7 / 8 / 10 / 11 Download Sharp World Clock 9.6.3.0 (13.4 MB):
Download Now
Click on the image below the arrows and it will download automatically
↓↓↓↓↓↓↓↓↓↓↓↓↓↓↓↓↓↓↓↓↓↓↓↓↓↓