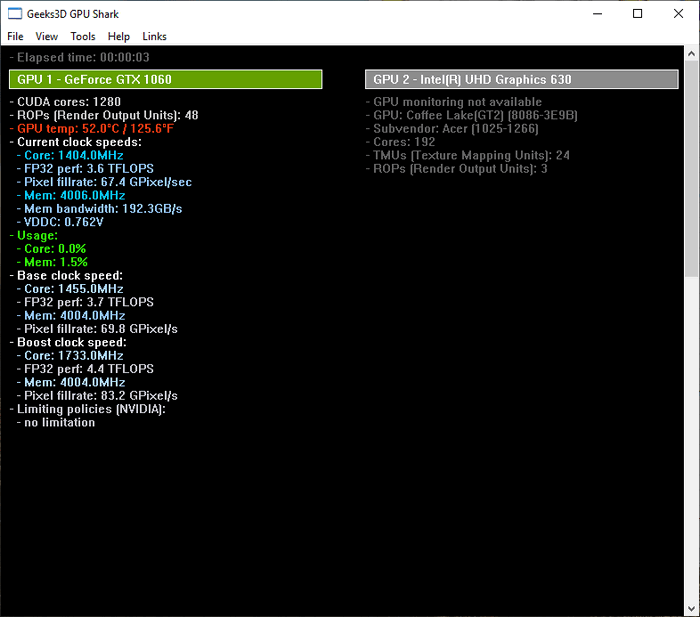 GPU Shark is a small free and very easy to use utility designed to monitor the state of the GPU. Based on ZoomGPU and powered by NVIDIA GeForce and ATI Radeon chipsets. GPU Shark can display for each GPU clock speeds (core, memory and shader processors), performance states (or PStates), fan speed, and percentage of GPU/memory/MCU utilization.
There are two viewing modes: simplified and detailed, as well as a separate memory monitoring window. In simplified mode (default), only the necessary information is displayed: graphics card name, temperature (GPU, PCB) and usage (GPU, memory and shaders). In detailed mode, all data is displayed: GPU name, driver version, BIOS version, device ID, consumer process rating, etc.
Changes in versions:
+ added support of GeForce RTX 4070.
! updated: ZoomGPU 1.37.2 (GPU monitoring library)
OS: Windows all Download GPU Shark 0.29.2 (0.5 MB):
Download Now
Click on the image below the arrows and it will download automatically
↓↓↓↓↓↓↓↓↓↓↓↓↓↓↓↓↓↓↓↓↓↓↓↓↓↓