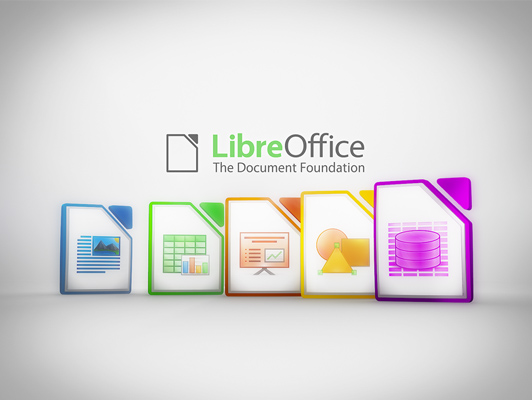 the creation of an independent organization, The Document Foundation, within which they continued to develop their applications, but under a new name. LibreOffice programs are a free set of programs similar in functionality to the Microsoft Office package: Writer – a text editor; Calc – spreadsheets; Impress – creating and viewing multimedia presentations; Draw – vector graphics editor; Math – editor of mathematical formulas. One of the positive features is the ability of all these applications to work with the corresponding documents in MS Office formats.
The LibreOffice office suite consists of several components integrated into a common core, in particular:
Text editor Writer;

Spreadsheet editor Calc;

Tool for creating and demonstrating Impress presentations;

Vector editor Draw;

Math formula editor;

Base database management system.
All components work well together and complement each other, providing the user with everything necessary for daily work with documents, data entry, systematization and analysis, marketing, presentations and training. Download LibreOffice 7.5.1 Stable:
Download Now
Click on the image below the arrows and it will download automatically
↓↓↓↓↓↓↓↓↓↓↓↓↓↓↓↓↓↓↓↓↓↓↓↓↓↓