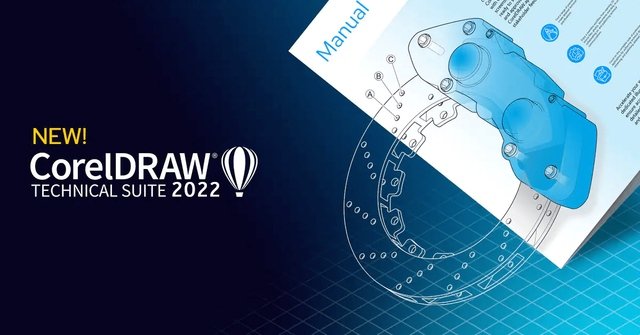 Push the boundaries of what's possible in visual communication with CorelDRAW Technical Suite 2022 , a comprehensive suite of applications for creating highly informative technical designs and accompanying documentation. Our solution offers a full range of high-precision tools to help you meet your specifications for detailed technical documentation.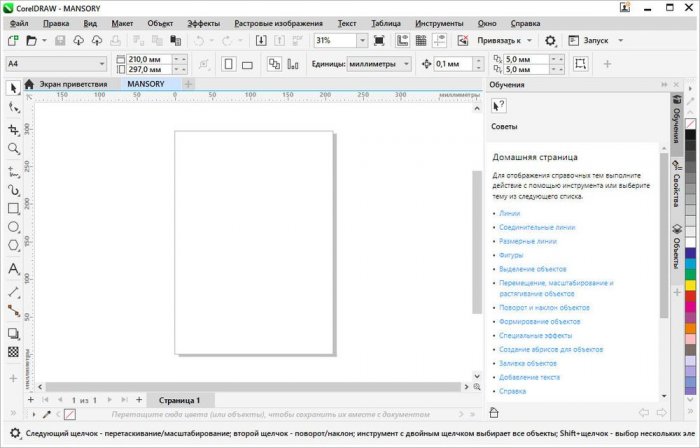 Performance
The suite provides a seamless workflow for all phases of a project, from opening source files (2D, 3D, photos, documents, and data files) to reviewing, producing, and publishing technical communications.
Versatility
Get a robust, full-featured suite of professional design applications for creating, viewing, reviewing, and publishing detailed technical documentation and detailed illustrations.
Collaboration
Integrations with popular authoring systems help you effectively collaborate with clients and cross-functional teams at all stages of a project, from concept creation and object rendering to collaborative review and file output.
A collection of versatile design and design applications:
• Corel DESIGNER – Powerful tools provide a high level of authenticity and accuracy when creating technical illustrations and design projects.
• CorelDRAW – a full-featured solution contains a wide range of tools for developing projects of very different directions – from vector graphics to page layouts.
• Corel PHOTO-PAINT – Corel PHOTO-PAINT's robust photo editing tools and integrated workflow with CorelDRAW and Corel DESIGNER help you realize the full artistic potential of your photos.
• XVL Studio Corel Edition – The use of 3D views and models in illustrations will make your projects more meaningful.
• Corel Font Manager – practical intuitive Corel Font Manager allows you to manage your font library, organize tasks and use fonts without installing them on your computer.
• CAPTURE allows you to take screenshots. The snapshot can show the entire screen, individual windows, or menus.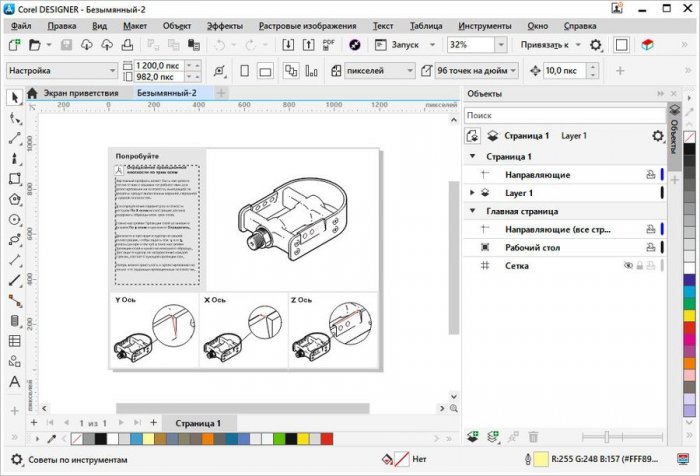 Benefits of CorelDRAW Technical Suite
You can rely on CorelDRAW Technical Suite at every stage of your work, from the initial concept to the full implementation of the project in accordance with all necessary norms and standards.
What's new in CorelDRAW Technical Suite 2022:
• Create interactive parts catalogs
• Create borderless external and internal threads
• Projection tabs
• Move objects using the Axis Projections docker
• Cloud symbol exchange and modification sync
• Online access to Google Fonts Fonts
• Perspective drawing
• Multi-page view
• Image adjustment docker
• Multiple asset export
• Real-time comments
• Project dashboard
• Pages docker/inspector
• Auto-fit page
• Export and import of font collections
• Improved color substitution
• Improved GPU-accelerated rendering, including panning and zooming
Specifications
• Windows 11 or Windows 10 (version 21H1 or higher), 64-bit
• Intel Core i3/5/7/9 or AMD Ryzen 3/5/7/9/Threadripper, EPYC •
OpenCL 1.2 compliant graphics card with 3 + GB of video memory
• 8 GB of RAM
• 9 GB of hard drive space for applications and installation files
• Mouse, tablet, or multi-touch
• Monitor resolution: 1280 x 720 at 100% (96 dpi) Download CorelDRAW Technical Suite 2022 v24 .3.0.571 (3.01 GB):
Download update to version 2022 v24.3.0.571 (619 MB):
Download Now
Click on the image below the arrows and it will download automatically
↓↓↓↓↓↓↓↓↓↓↓↓↓↓↓↓↓↓↓↓↓↓↓↓↓↓